Part of the proceeds of each MoM-necklace is used to donate a 'newborn-package' to a mommy and baby in a developing country. This package is created by our partner MommaLuv, and is full of things that will give mother and child a safe chance during and after childbirth, like a bath, mosquito net, diapers, buckets and food. A few weeks after your purchase, you will be sent a photo and the story of the mother and child who received this package partly thanks to your unique Taj MoM-necklace.
Curious to find out what to expect? We'd love to share the beautiful stories of mommies Vitoria and Efua and their newborns with you.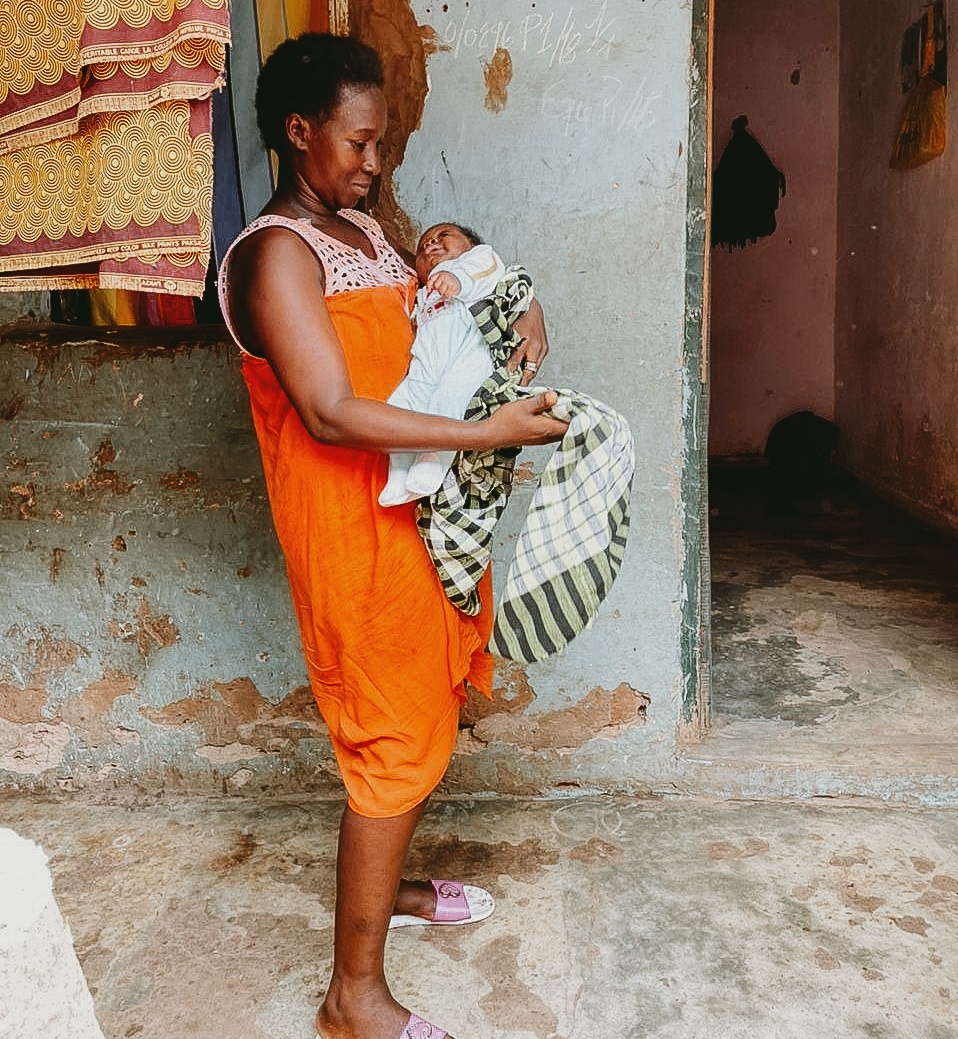 The story of…
Mom Vitoria & baby Riquelme - Guinee-Bissau, West Africa 

We are happy to introduce you to the very first mother and baby that we were able to help with the Taj MoM-collection. Taj Amsterdam and the MommaLuv Foundation teamed up and donated a large package filled with baby essentials to a mother and newborn in one of the poorest countries in the world: Guinea-Bissau. In the photos on this page you see the beautiful mommy Vitoria and her son Riquelme, who received the package.
Vitoria is 28 years old and lives in Bissau, the capital of Guinea-Bissau. On December 17th 2021 she gave birth to her second child, Riquelme. To create better opportunities for their future, Vitoria started high school during her pregnancy. In the photos you can see where she lives with her children. There is not much more than what you see, but fortunately she has many friends and relatives surrounding her. Everyone helps each other with raising the children; she is part of a true community. And although Vitoria's boyfriend does not live with her, he, too, is supportive. 
The package that we were able to give consisted of, among other things: a baby bath, mosquito net, blanket, clothes, cotton and disposable diapers, baby care products, detergent and food for Vitoria herself to recuperate. Oh yes, and a potty for when Riquelme is a little bigger...
From one mom to another: Vitoria was nearly speechless when she received the package, and was very grateful. As are we, for being able to connect mommies worldwide and reach out to mothers and babies who need it most.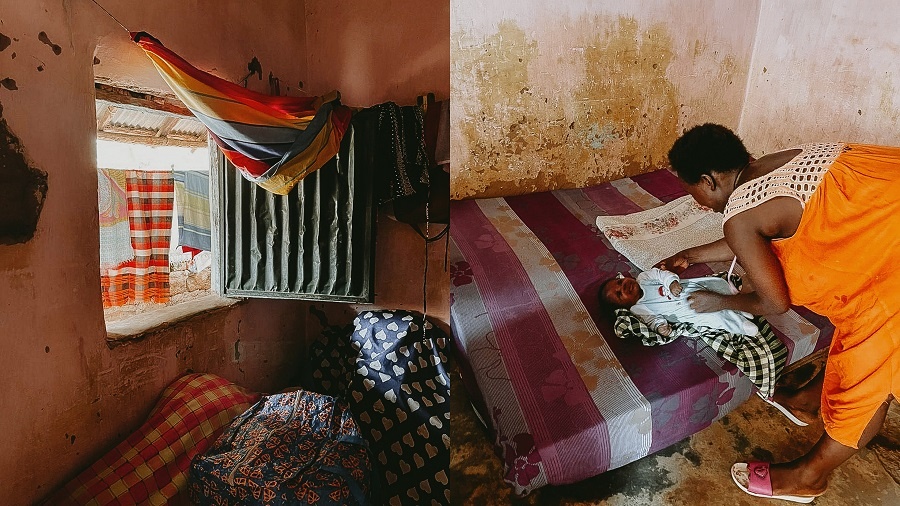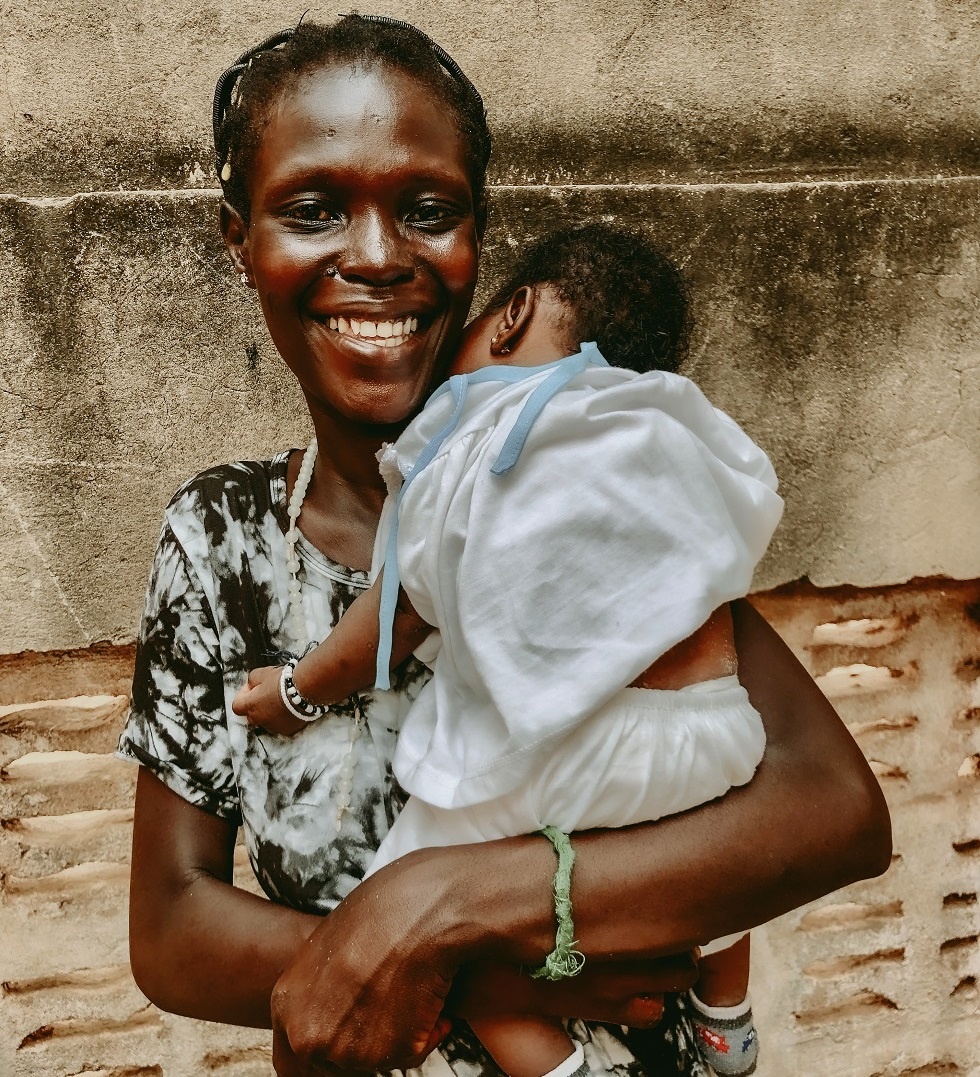 The story of…
Mom Efua & baby Ekua - Ghana, West Africa
Efua is 29 years old and lives with her husband and children in the fishing community of Moree in Ghana. Efua's husband is therefore a fisherman and she herself is a 'fishmonger', which means that she takes the fish from the nets on the beach, selects them and sells them on the market. On January 5, 2022, Efua gave birth to her fourth child.
It is a girl who has been given the name Ekua. In Ghana that means as much as: 'girl born on Wednesday'. The children are often given an English name later on, during a so-called 'namegiving ceremony'. But for now, Ekua is simply called Ekua.
In Efua's case, the MommaLuv package that we donated also consisted of a baby bath, a mosquito net, a blanket, clothes, cotton and disposable diapers, baby care products, detergent and food for the mother to recuperate. Efua and her husband were very happy and grateful for this support.
Support a mother and child 
When you order a Taj MoM-necklace, you will also help a mother and child in a developing country. The moment you receive your personalized Taj MoM necklace at home, you will receive the story and photo of the mother and baby who received the newborn-package partially thanks to your unique MoM-necklace. Beautifully printed, so that you can cherish it forever, just like your jewelry.
Find and start customizing your unique mother's jewelry in our MoM Shop. We also offer a Taj MoM-giftcard that is wrapped like a gorgeous present, so it is a true pleasure to give.