PERSONALIZED JEWELRY FOR MOMS
"A talisman that represents the deepest, purest and most unconditional love that is the love between a mother and a child."
Taj MoM consists of seven truly special, luxurious and highly personalized necklaces that honor the loving bond between mother and child. Each piece gives you the chance to carry your children close to your heart, wherever you go. There are necklaces for pregnant mommies-to-be as well as mothers of all ages – all customizable by means of an engraving, birthstones, photo and/or gemstones that are supportive during pregnancy.
Each necklace also carries her own story and symbolic meaning.  And what makes this collection extra heart-warming, is that by wearing Taj MoM, you support a mommy and baby in need elsewhere.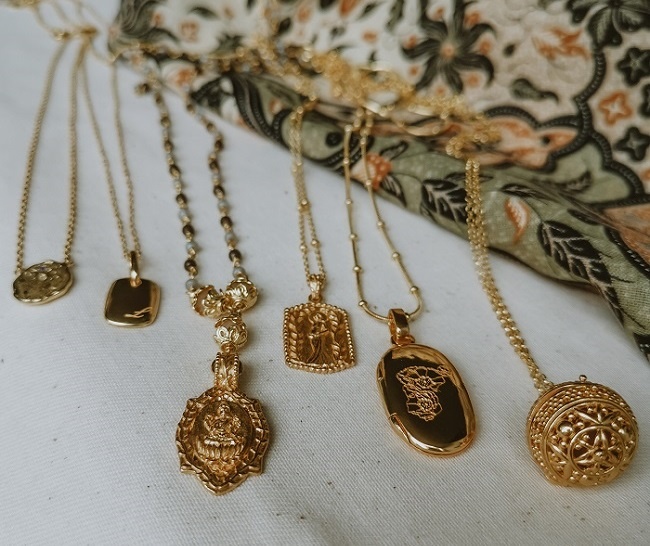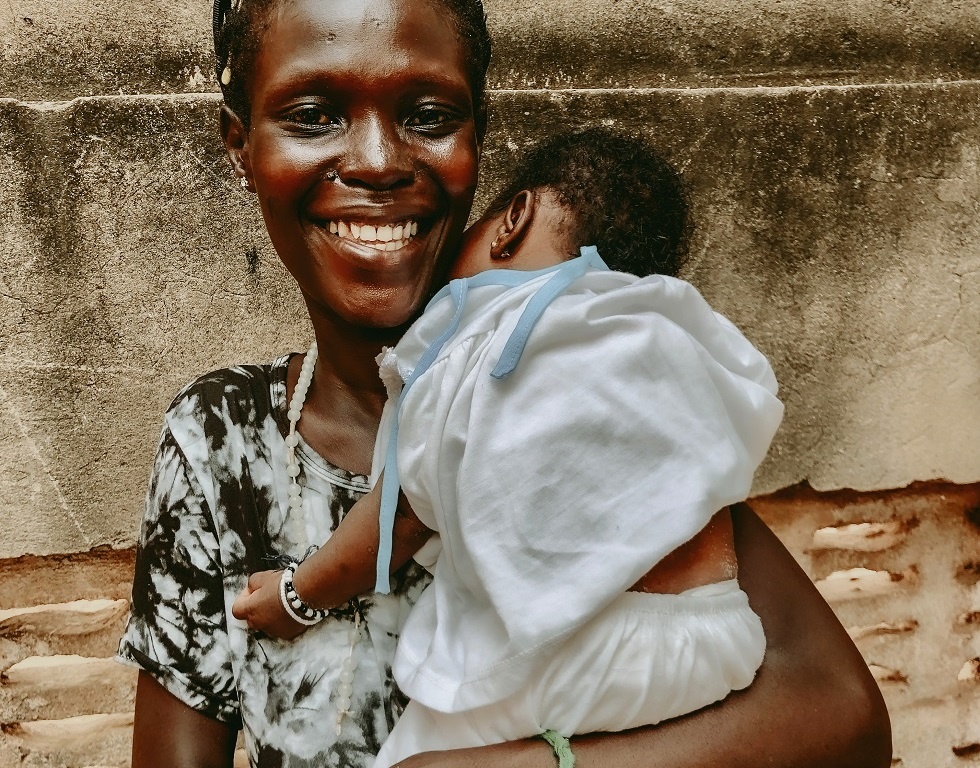 SUPPORT A MOTHER AND BABY IN NEED

Part of the proceeds of each MoM-necklace will be used to donate a 'newborn-package' to a mommy and baby in a developing country. This package is created by our partner MommaLuv, and is full of things that will give mother and child a safe chance during and after childbirth, like a bath, mosquito net, diapers, buckets and food.
A few weeks after your purchase, you will be sent a photo and the story of the mother and child who received this package partly thanks to your unique Taj MoM-necklace. Intrigued and curious to find out what to expect? We'd love to share the beautiful story of mommies Vitoria and Efua and their newborn babies with you.
THE PERFECT GIFT FOR MOTHERS(-TO-BE)

"A gift that keeps on giving. Taj MoM jewelry will be a token of the eternal love between mother and child, forever."
A Taj MoM-necklace is a beautiful and lasting gift, for either yourself or a mommy(-to-be) close to you. If you're not sure which necklace to choose, that's not a problem. We also offer a Taj MoM-giftcard that is wrapped like a gorgeous present, so it is a true pleasure to give. 
PREMIUM QUALITY AND TRUE CRAFTSMANSHIP 

Each MoM-necklace is sustainably and expertly crafted from 100% ethical silver and ethically sourced gemstones. The 18k premium gold plating is also done by our Indonesian smiths, fairly and with respect for the environment. Our gold plated jewelry is premium plated with an extra thick layer of 18k gold that has been applied with craftsmanship. Last but not least, a ceramic coating ensures that the gold remains beautiful for longer.
Our artisans receive an honest wage and work in a safe working environment. Moreover, thanks to various programs, they can continue to develop and grow. You can read more about our fair and eco-friendly production here.
Find and personalize your very own necklace in the MoM shop and start carrying your child(ren) wherever you go.