WHAT MAKES OUR JEWELRY ECO-FRIENDLY?
Most silver and gold mines can be found in developing countries. 90 percent of all miners (about 25 million people) work there under terrible working conditions. Mine keepers violate fundamental labor and human rights and child labor and forced labor are daily atrocities. The work is heavy, unhealthy and unsafe. People often make 12-hour workdays and work with toxins in poorly ventilated rooms. These toxins then leak into the groundwater and the sea. Silver and gold mines are therefore also enormously polluting for the environment.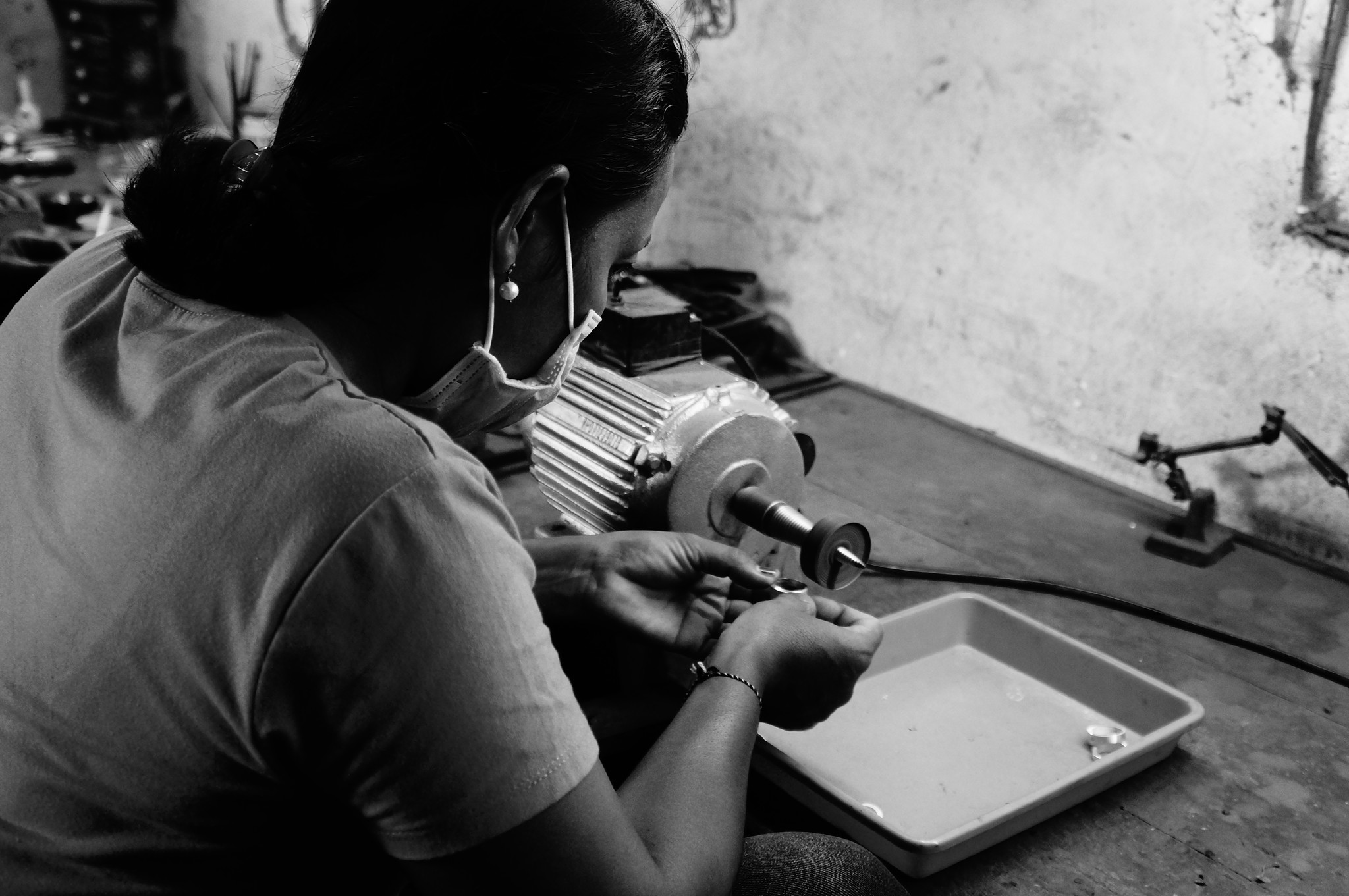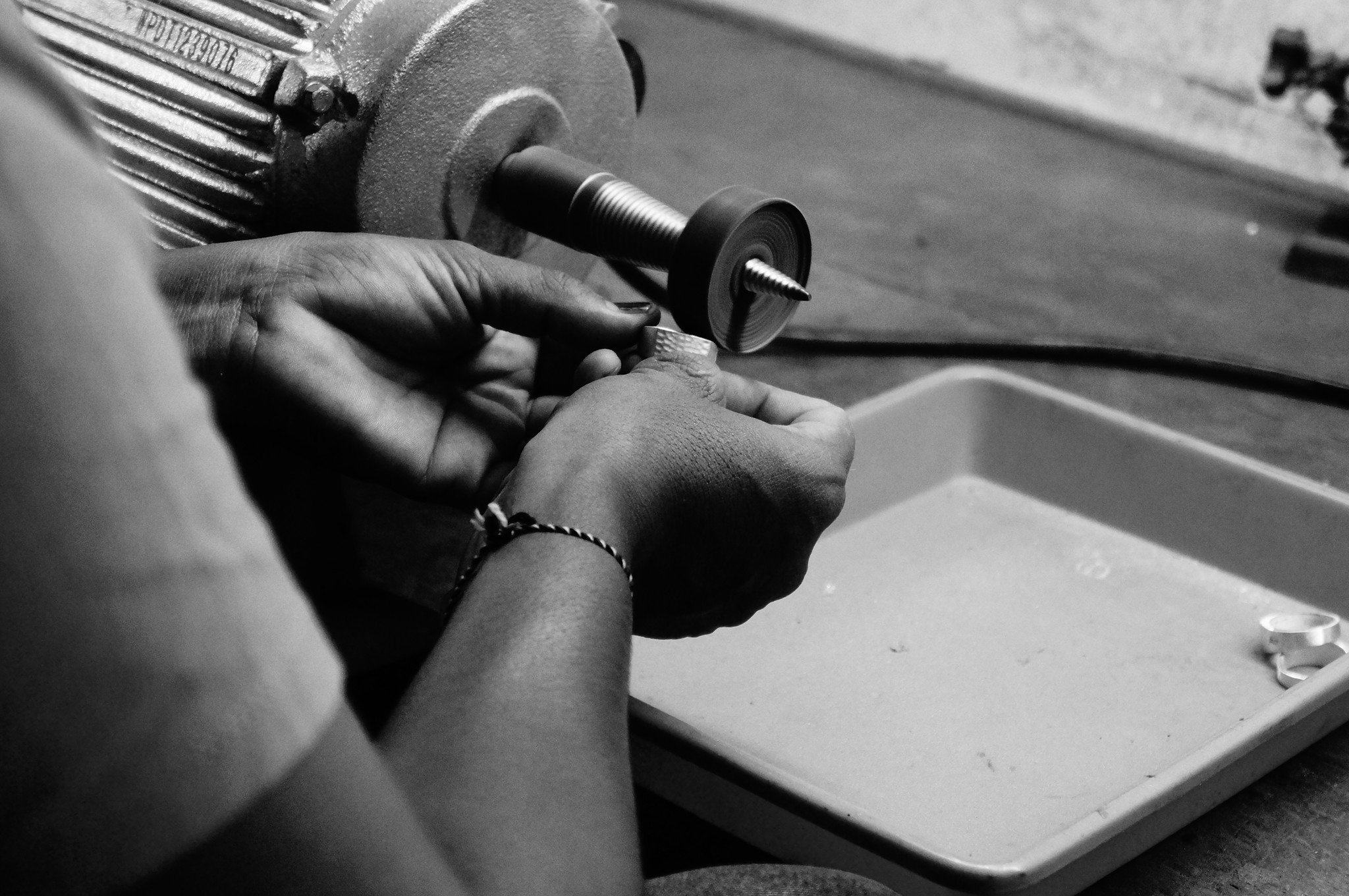 PEOPLE & PLANET & PEACE
We love nature, people and harmony. We ourselves refer to this as our 3 Ps: People & Planet & Peace. Because of our love for these Ps, we try to minimize our carbon footprint as much as we can. Not only by using recycled materials and producing fairly, but by making environmentally friendly choices in every other way. For example, we package our sustainable jewelry in handmade and biodegradable jewelry boxes and we use only recycled paper and organic cotton.
We even take it a step further: we also try to make as many green choices as possible outside of Taj and our jewelry. For example, we eat mainly plantbased foods (organic and wholefoods), try to live holistically and in sync with nature and support other green brands. Interested in our lifestyle? Then take a look at our lifestyle magazine.