JEWELRY AS TALISMANS
Taj Amsterdam makes contemporary jewelry for both men and women. Our designs are elegant yet bold, authentic yet easily wearable. But our jewelry is about more than just looks. Way more.
We design our jewelry as talismans; as wearable reminders of inspiring and liberating values and philosophies of life. That is why each piece of Taj jewelry carries a worldly name, detail or symbol. Not just to inspire and add meaning, but to make you philosophize and remind you to live your life freely, with passion and with bravery. Like the adventurous creative spirit that you are.
Each piece of jewelry is made by hand on Bali from as much recycled 925 sterling silver, 14k gold and brass as possible. With authentic craftsmanship and respect for both the makers and the planet. Our talismans will last you a lifetime.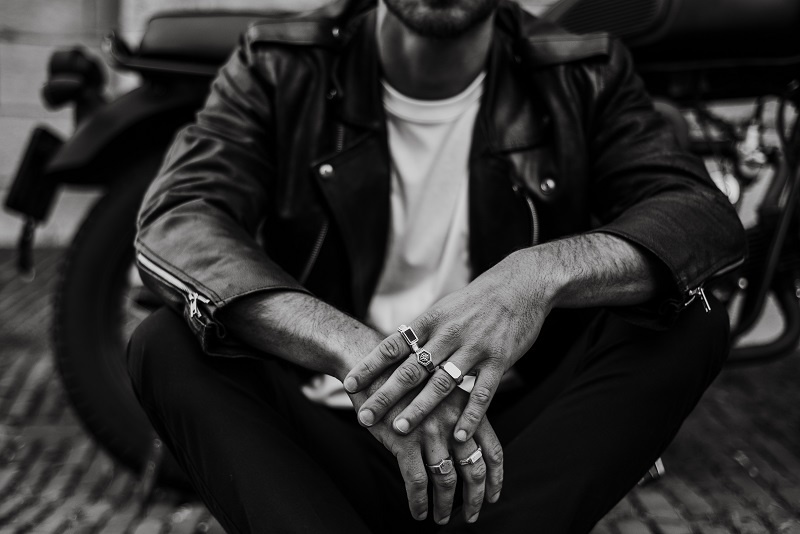 KIND & FAIR PRODUCTION
Each piece of jewelry starts with a sketch that we draw ourselves by hand, inspired by travels, cultures, religions, nature and age-old symbolism. We take these sketches to Bali, where our jewelry is handcrafted in our workshop under fair conditions. Fair means that we pay our makers a fair wage and ensure that they work in a safe environment and within regular working hours. In addition, we guarantee that no children participate in the production process of our jewelry and we take into account the ceremonies that are so important in Bali. This way we do not only respect human and labor rights, but also the local culture - an important condition for our successful and loving partnerships. Curious about the people who make our jewelry? Meet a few of our silversmiths. 

AUTHENTIC HANDICRAFT
We do not engage in mass production and no piece of our handmade jewelry is ever exactly alike. Each Taj piece is more authentic and unique than that. Sometimes a detail of a ring is not exactly in the same angle as that of a fellow design. Sometimes a small bubble has arisen in the silver, leaving a small dark spot. We have chosen not to do anything about these 'flaws'. Authentic handicraft with charming differences and imperfections: we love it, and hope you will, too.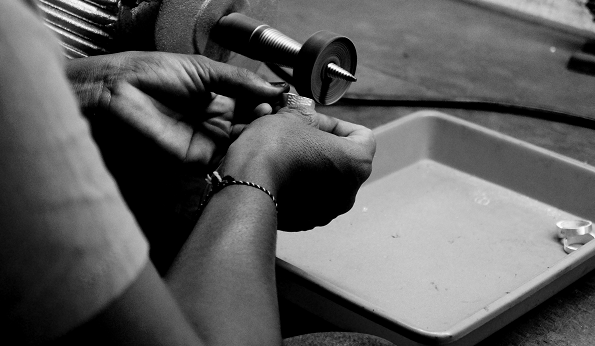 RECYCLED SILVER AND GOLD
Our jewelry is made by hand from as much recycled silver, 14k gold and brass as possible. Using recycled materials is better for the local people, but also for the beautiful Indonesian nature. Moreover, to prevent toxic materials from leaking into the earth during production, we make sure that all our waste material is safely and professionally disposed of. Read more about the sustainability of our jewelry.
PAYING IT FORWARD: OUR CHARITIES
Because we believe that everything is better and more beautiful when you share it, we donate part of our profit to charities. Namely a shelter in Bali for underprivileged children of single parents and a Dutch foundation that restores afforestation in West Africa. Read more about these charities.