Taj was founded by the sisters Choanou Beau (on the right) and Shardey Lynn (on the left) Aalders, two dreamers with a gypsy soul and creative entrepreneurial spirit. Taj originated from their passion for development cooperation, sustainability and design, and from the dream of reminding like-minded souls of inspiring values and philosophies of life. They design their jewelry on Dutch ground, but swap Amsterdam for Bali every now and then to run the local workshop, catch up with their talented silversmiths and get inspired by all the beauty that Indonesia has to offer. 
Choanou
An idealist, dreamer and mother of a beautiful son. Loves to sing, travel and spend nights painting and being creative. Has nerdy humor (that keeps getting better) and heaps of temperament.
As a little girl, a school visit to an African museum made Cho aware of the inequalities between First and Third world countries. She was so upset about these inequalities, that this visit would come to change her life. She decided that at a later age, she wanted to contribute to a better world and work with people in (post-)conflict areas and developing countries. She spent a lot of time in Africa and Asia, studied international business and development cooperation and eventually decided to combine her philanthropic ambitions with her love for jewelry and design by founding Taj Amsterdam.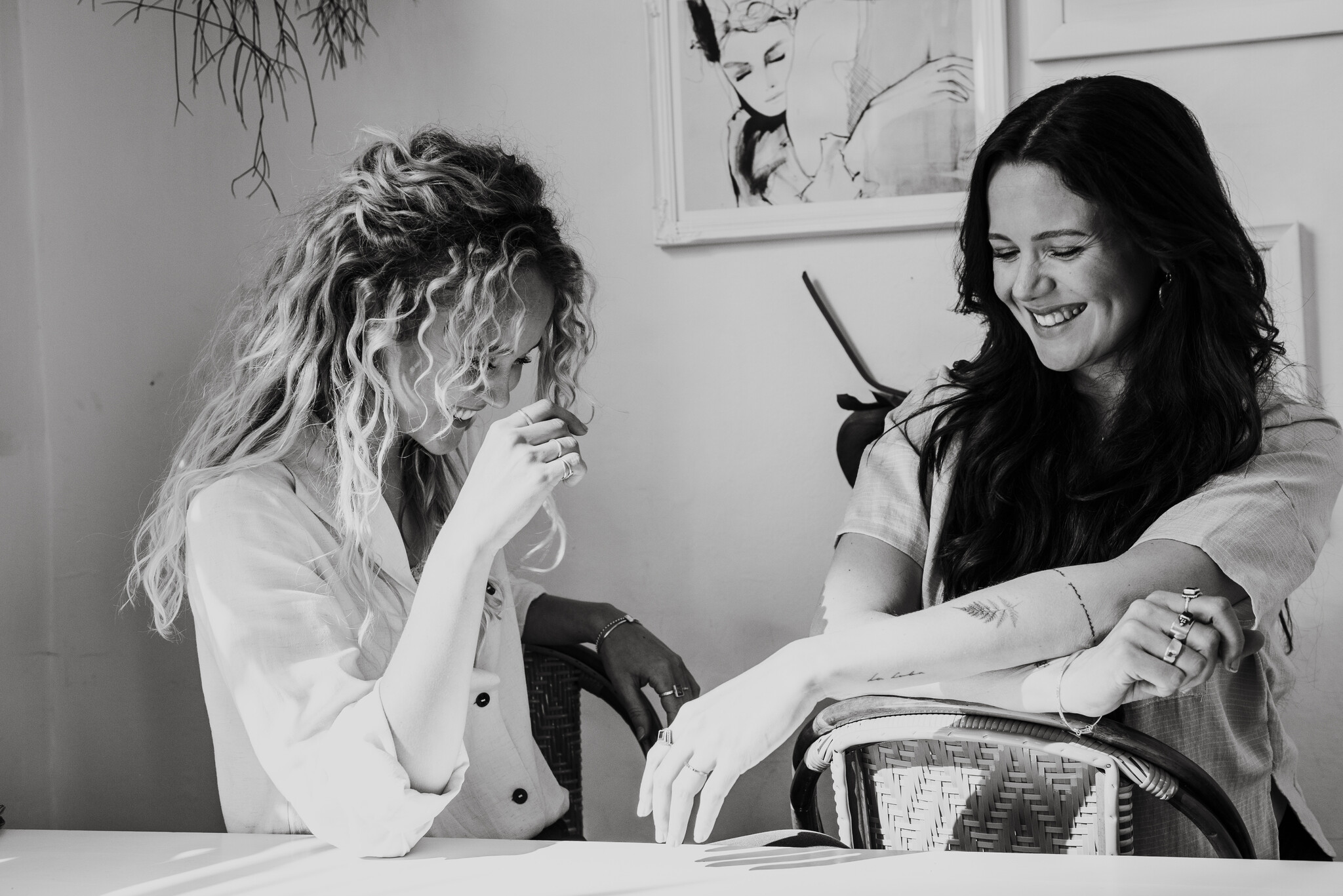 Shardey
An experienced daydreamer, impulsive traveler, passionate writer and enthusiast of everything green and sustainable, who lives for her company. And for poetry. And food. Especially Ethiopian.
From the day she felt sorry for a flower that was standing all alone in the cold, Shardey knew she was a bit of a softy. She was five at the time. Although her ability to sympathize with lonely flowers did not survive puberty, her soft-boiled pith did. She has always had the ambition to contribute to a better, fairer and greener world, but also desired to do something creative and artistic. Together with Cho, she decided to found Taj and to create and share something beautiful that lasts - without having to harm other people and the earth.